About KIDS EARTH FUND
"Kids Helping Kids" ~ Let's repaint the earth with children's art~
Since its establishment in 1988, KEF has sponsored and carried out distribution of art supplies, picture books, and more donations
for children throughout the world who suffer from the results of war, poverty and environmental contamination.
Activity
KIDS EARTH FUND supports children's mental health by art workshops, constructing KIDS EARTH HOME and more to spread a circle of kind hearts.
News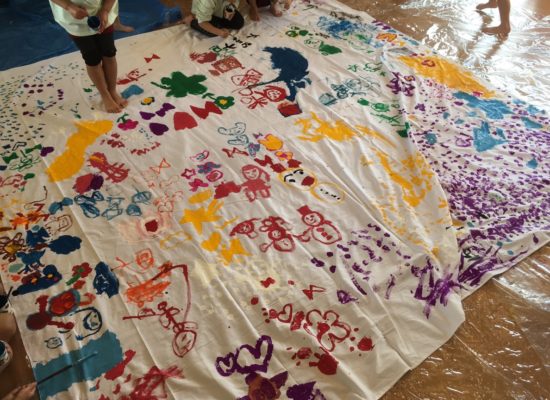 西日本豪雨の被害によって被害の大きかった岡山県倉敷市の岡田幼稚園にてアートワークショップを開催しました。子どもたちは好きな色で白い布を素敵な作品に仕上げてくれました。喋ることが大好きな子どもが多く、和気あいあいとした楽しいワークショップとなりました。お迎えにきた保護者の方も出来上がった作品を見て、発想豊かな絵に感動されていました。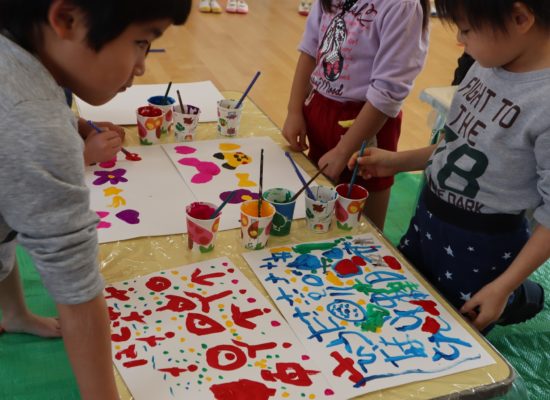 We visited Sono Kindergarten in Mabi Town, Okayama Prefecture. Half a year ago, this kindergarten was opened as one of the evacuation center. During the disaster, children were split in various evacuation centers with their family. Finally today, we were able to host an art workshop with 35 children. It was first time for most […]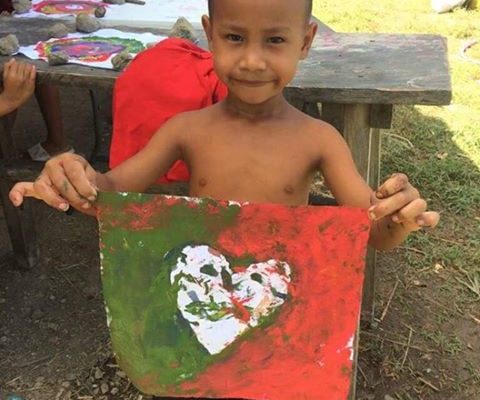 Cooperated with Mr. Coloma Uriel taking painting materials from KIDS EARTH FUND, Painting workshop was held in Calatagan, Batangas Province, the Philippines. Children enjoyed painting with friends and siblings under the blue sky.
See all our news