About KIDS EARTH FUND
"Kids Helping Kids" ~ Let's repaint the earth with children's art~
Since its establishment in 1988, KEF has sponsored and carried out distribution of art supplies, picture books, and more donations
for children throughout the world who suffer from the results of war, poverty and environmental contamination.
Activity
KIDS EARTH FUND supports children's mental health by art workshops, constructing KIDS EARTH HOME and more to spread a circle of kind hearts.
News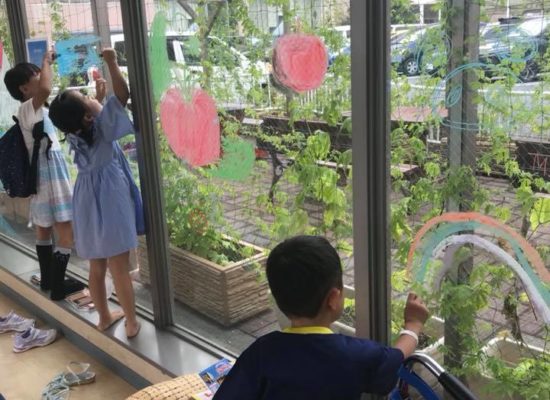 Monthly drawing workshop was held at Kanagawa Children's Medical Center. While waiting for the appointment time with doctors, children enjoyed drawing sea in Yokohama, the sun and many fruits such as bananas and grapes. Collidor glass is now completed with many summer themed drawing.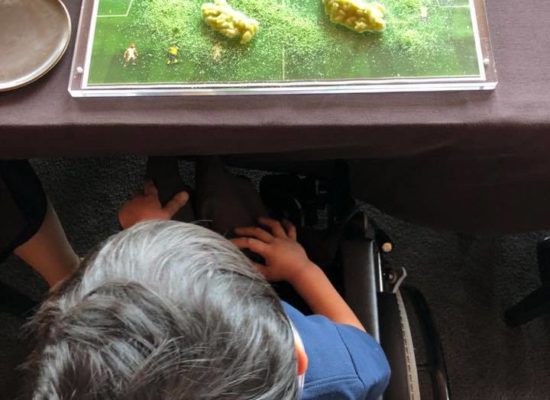 At special lunch organized by Bvlgari Tokyo Osaka Restaurants, children were amazed with artistically beautiful lunch and also mesmerized by the performance by the world champion POP dancer, Mr. KITE. Medical Dr. Masahiro Kitakawa cooperated and attended this special lunch too. They enjoyed drawing workshop with a big rolled paper as a precious experience.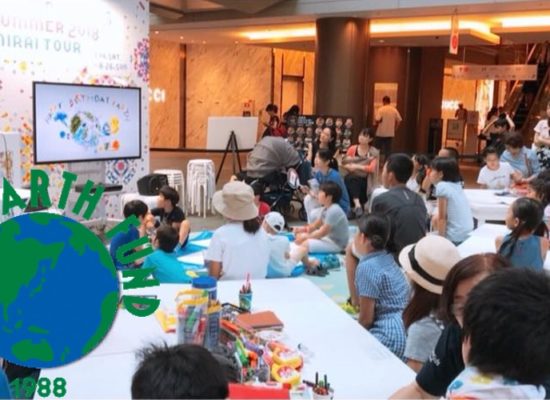 Partnering with Goldman Sachs and Mori Building, a special art workshop themed, "Creating our Future" was held at Roppongi Hills on July 31st. The event was filled with such bright and hopeful artwork and brought smiles to both children and adults. Photo courtesy (partly): Global Kids method Mamata branch
See all our news