About KIDS EARTH FUND
"Kids Helping Kids" ~ Let's repaint the earth with children's art~
Since its establishment in 1988, KEF has sponsored and carried out distribution of art supplies, picture books, and more donations
for children throughout the world who suffer from the results of war, poverty and environmental contamination.
Activity
KIDS EARTH FUND supports children's mental health by art workshops, constructing KIDS EARTH HOME and more to spread a circle of kind hearts.
News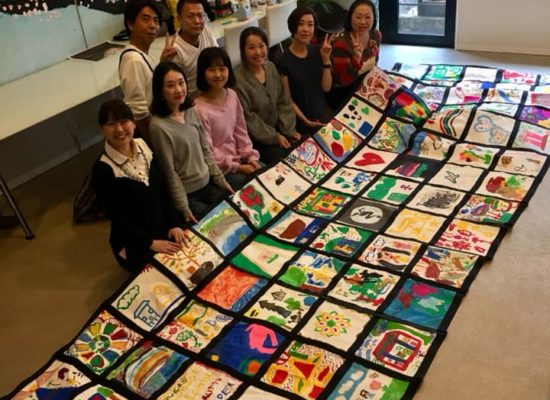 Salesforce Japan, Sumitomo Mitsui Financial Group, Inc. and also many indivisuals volunteered this week at KIDS EARTH FUND office. They contributed sewing tapestry project which KEF collected each art pieces from all over the world for a long time. This gigantic tapestry will be exhibited at the National Art Center, Tokyo from November 28th to […]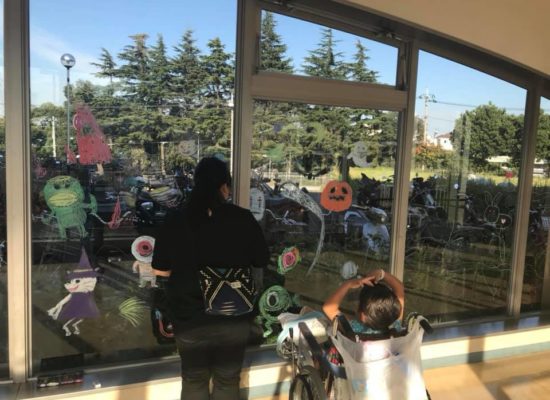 We held a monthly painting workshop at Kanagawa Children's Medical Center, High care emergency ward and also window glasses in a corridor. Many Halloween ghosts pop up in a window.
At Todaiji Medical and Education Center, we held a workshop with Japanese calligrapher, Ms. Ohnai Ishii. Using "magical" sheet, water turns into just-like Indian ink look. It all dries in about ten minutes. Children and teachers enjoyed drawing and stamping their hands and feet. Such a peaceful time filled with laughing.
See all our news