workshop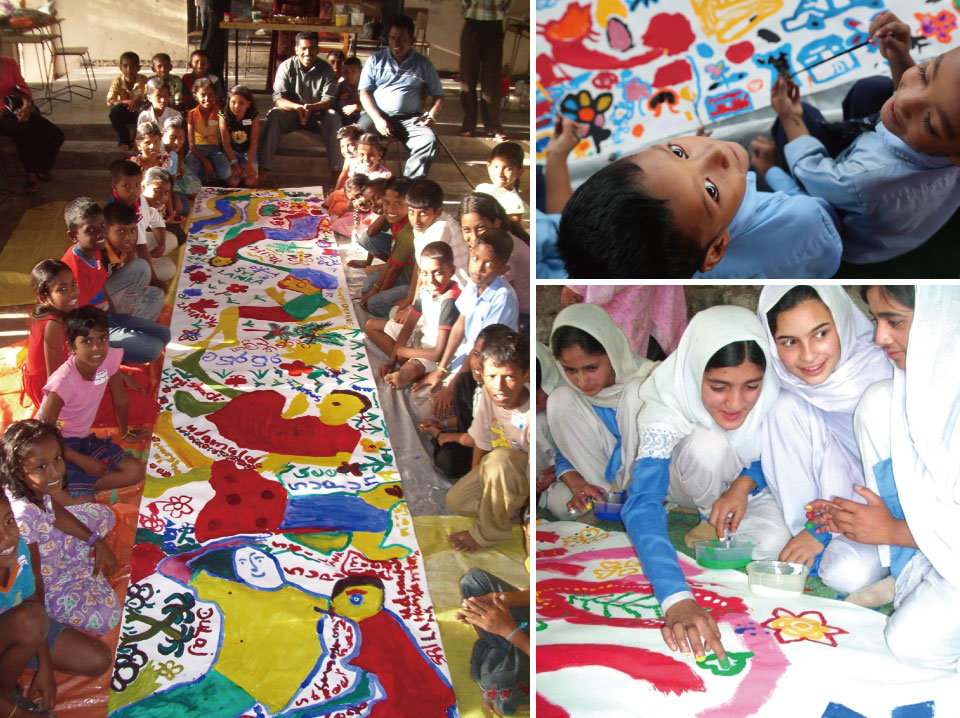 Drawing links to self-care
Art has an immense value to children who are hurt from disaster, war, and more. Drawing enables children to listen to their inner hearts, release their feelings, and speak out. No matter how painful or miserable life may be, one must accept the reality and live towards the future. KIDS EARTH FUND distributes art supplies for suffered children. In Japan, we distribute at pedriatic wards, orphanages, self-support facilities, special-needs schools and earthquake affected areas like Kobe, Niigata, Tohoku, Kumamoto prefectures and many more. We are active in more than 40 countries all over the world including war zones and poor regions.
Home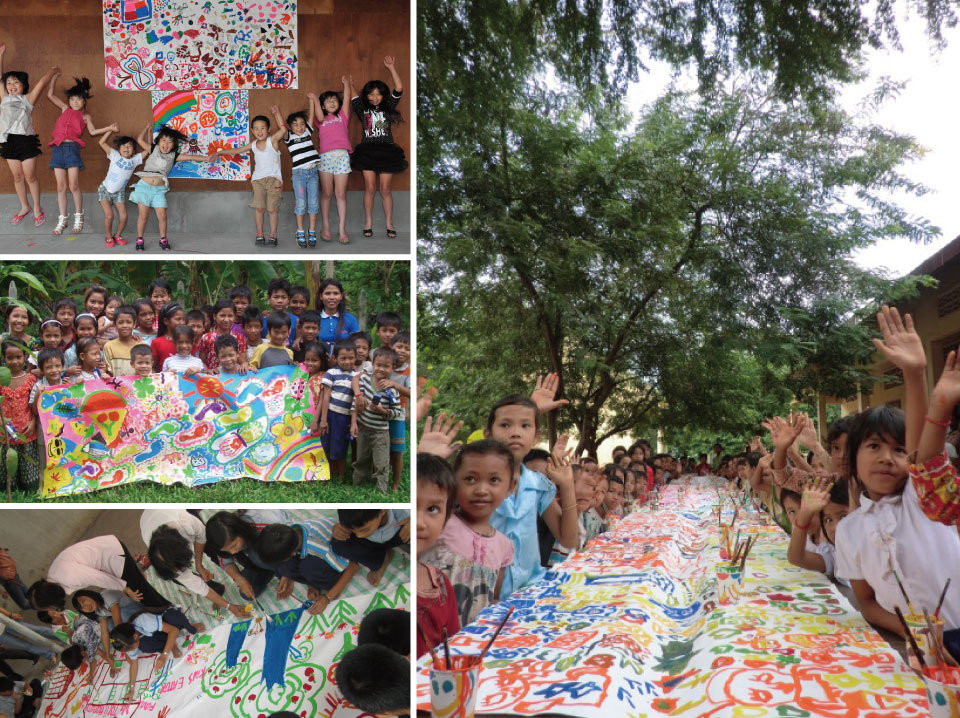 KIDS EARTH HOME

Kids Earth Homes project is an atelier where children can paint freely which become a base where children's heartfelt art can create hope and dreams.
Kids Earth Fund has created 12 Kids Earth Homes. They are encouraged to become independent.(Now we're supporting directry for 4, 5, 6, 8, 9, 10, 11 and 12. Other home already became independent)
exhibition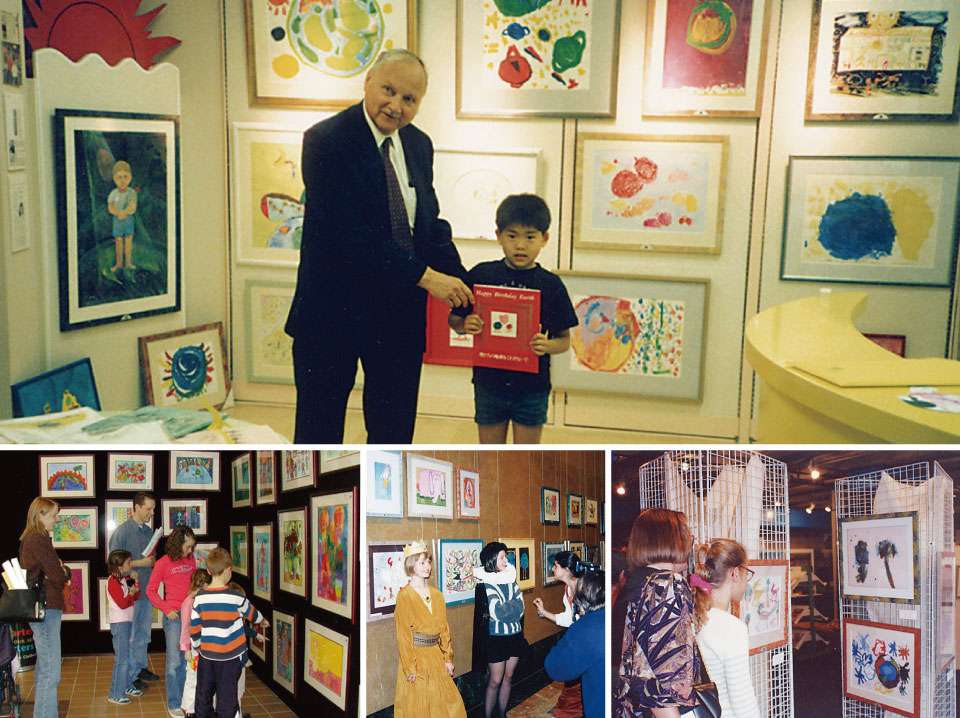 EXHIBITION
All children are an artists. Kids Earth Fund has held over 3000 children's art exhibitions all over the world to spread the message of peaceful co-existence in over 40 countries.
Among the exhibitions, some highlights are: the Pompidou Center in France,
the Pushkin Museum in Russia, the GATT (current WTO) Headquarters in
Switzerland, the World Trade Center in Massachuses, USA, and the Mori Art
Museum in Japan.
Donation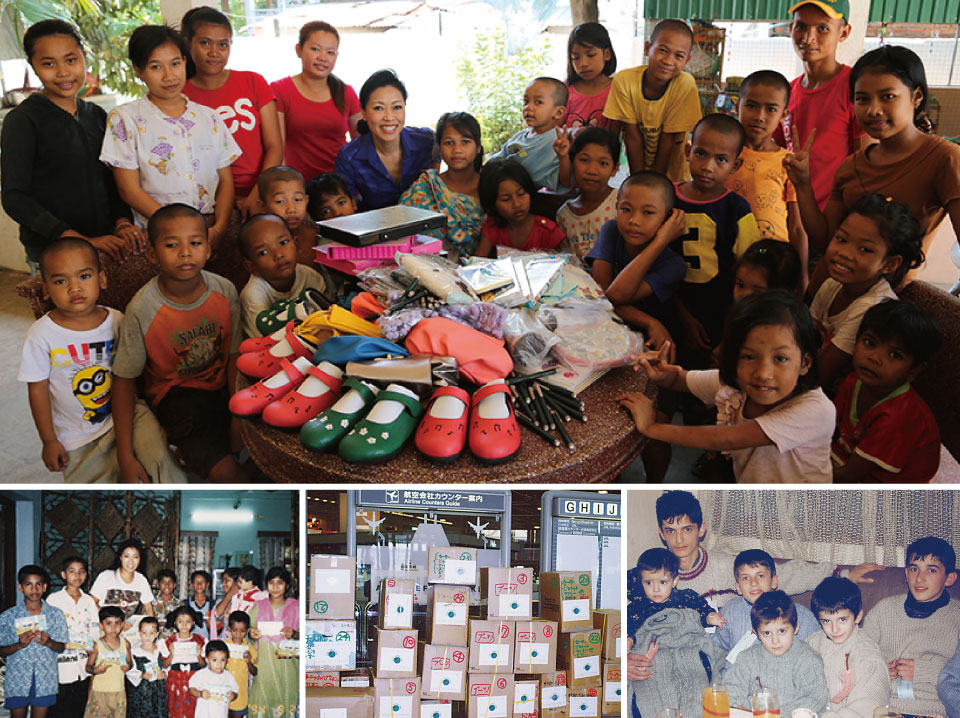 DONATION
KIDS EARTH FUND visited more than 40 countries and donated art supplies, picture books, stationaries, and more products to children who suffer from the results of war, poverty and environmental contamination. We genuinely hope all children to freely express themselves and heal their feelings through our activities.
charity-event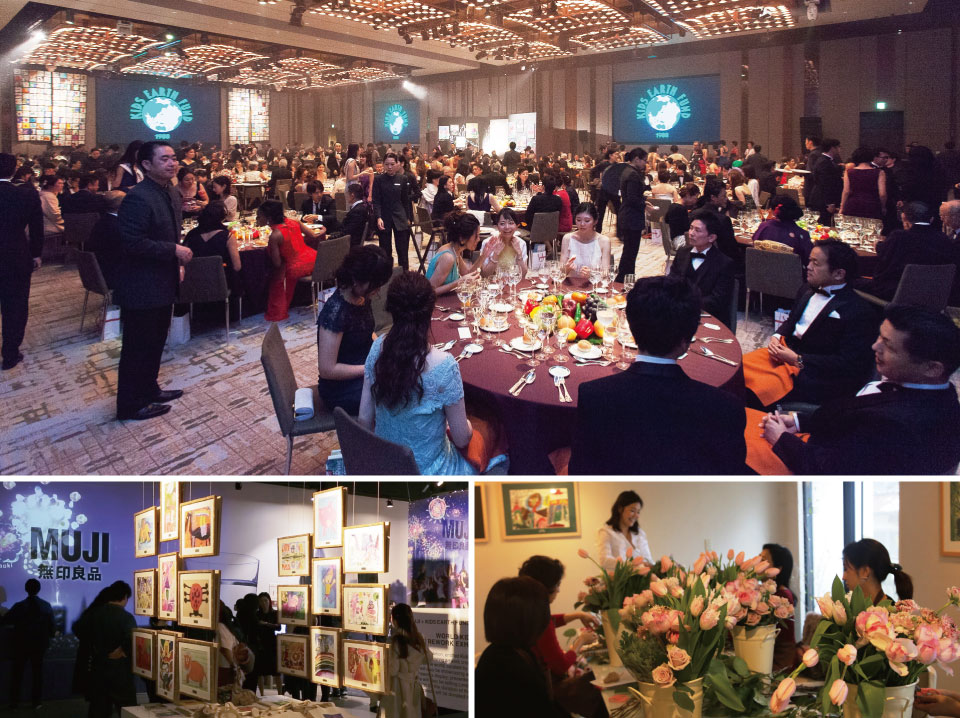 CHARITY EVENT

Events are held in variety of ways to think about children's future together.
collaboration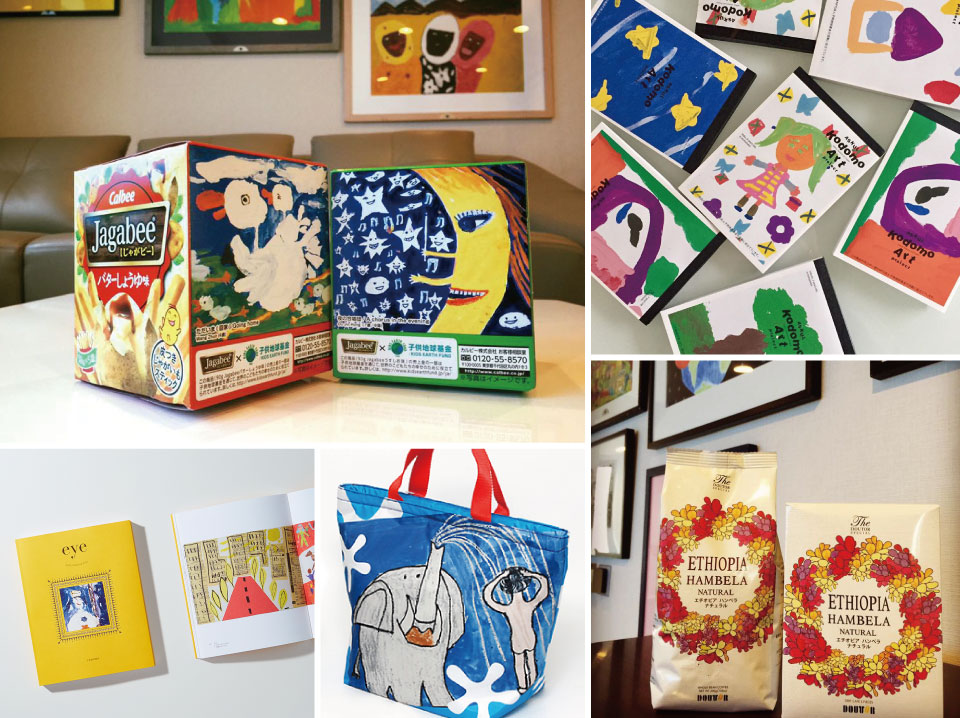 Kids Helping Kids
Arts drawn during art workshops and art works that are sent to us will be used as a design for products such as t-shirts and calendars. The collected profits will be a core of our fund and helps other children in need. We genuinely follow our slogan, "Kids Helping Kids".