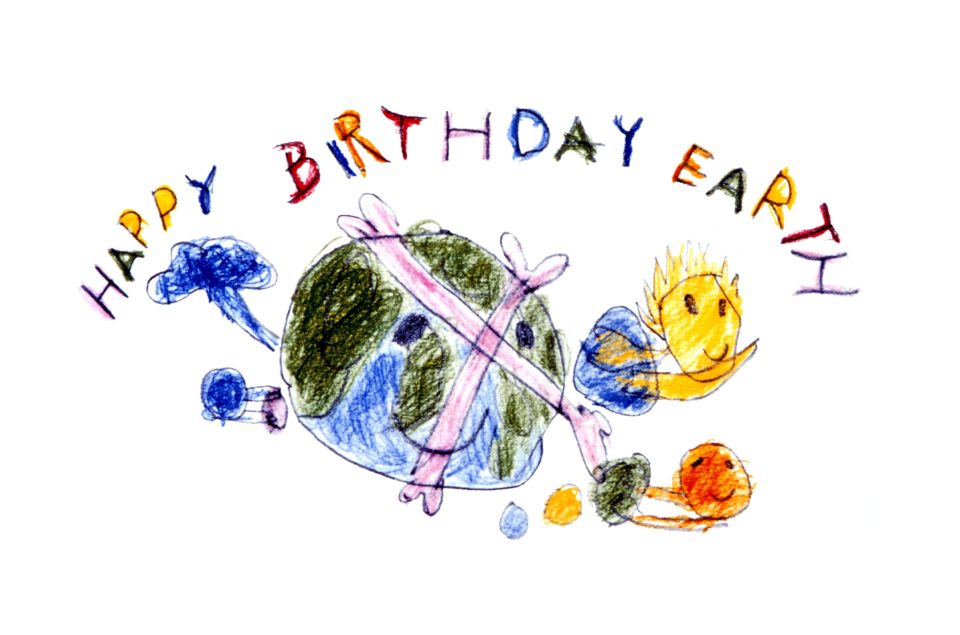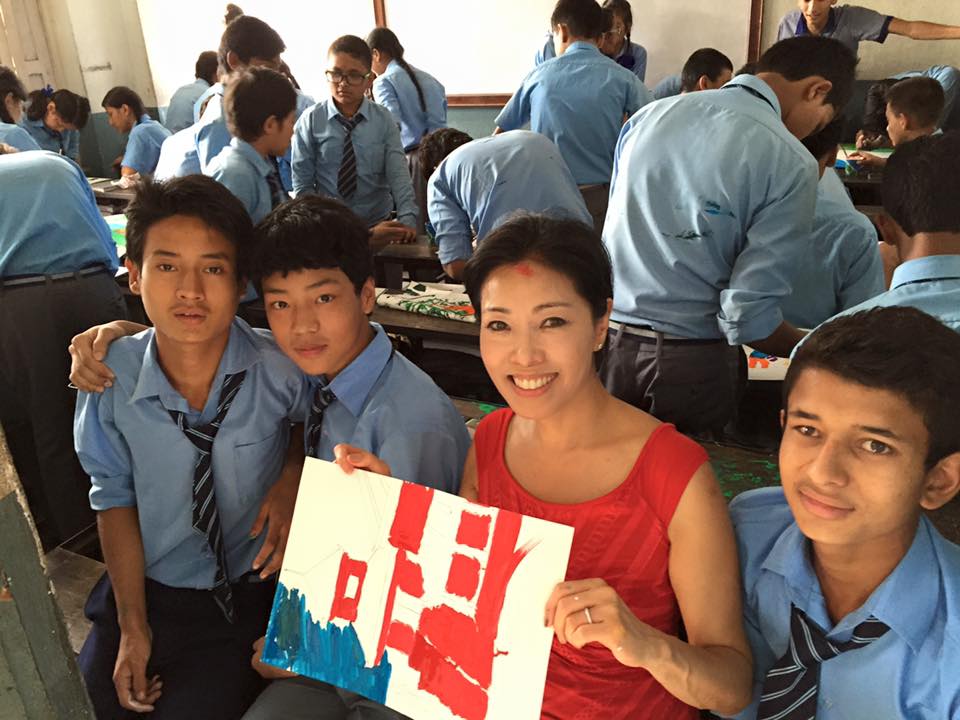 A MESSAGE FROM THE FOUNDER
KIDS EARTH FUND started from a small preschool I established in Tokyo for my son.
The philosophy of the preschool was based on my belief that in order to become a responsible member of society and citizen of the earth, all children including adults should share their individual talents and skills with others. Volunteerism was an important aspect of the curriculum. Children participated in trash pickup and joined anti-war demonstrations holding message boards like "Stop the War" and "Make the Earth Beautiful". After some time, I began to think more broadly in the ways that children's volunteer contributions could be more proactive. I noticed that the artwork children created often promoted a strong message of peaceful coexistence and environmental care. So, I began to collect children's artwork from around the world and use it to encourage compassion for children around the world as well as taking care of our Earth. Which fits our slogan, "Kids Helping Kids".
Since the establishment in 1988,  I have visited more than 40 countries to serve children in need and donated art supplies and necessary products. In addition to communicating a concern for children's well-being, I and other KEF volunteers have provided a wide variety of support, both physical and emotional, for those we have met. The visits with these children around the world has filled my mind with vivid and often painful memories. Blank, lifeless eyes staring at me in Chernobyl after the nuclear power plant accident. The weakly smiling face of a child injured by a bomb blast in Croatia. Nursing a dying child in Cambodia. 5000 corpses piled high in war-ravaged Rwanda. Children, with glowing white eyes, swarming around a food truck arriving deep in the night in Mozambique. These desperate images urge me to continue on our mission at KEF of promoting help to disadvantaged children throughout the world, to help them live in peace with others and develop a sense of responsibility to our Earth, so that one day, all the children in the world can live in a safe environment where they are free to draw and paint and enjoy the wonders of life.
Harumi Torii
Founder of KIDS EARTH FUND
ABOUT KIDS EARTH FUND
About KIDS EARTH FUND

"Kids Helping Kids" ~ Let's repaint the earth with children's art~
Since its establishment in 1988, KEF has sponsored and carried out distribution of art supplies, picture books, and more donations for children throughout the world who suffer from the results of war, poverty and environmental contamination. We also focus to provide children a warm support and hope. Such wish led to establish 12 KIDS EARTH HOME all over the world where street children and orphans can stay.
We put most effort on supporting children's mental health by art. We donate art supplies and allow children to express their inner feelings. Art workshops are held in Croatia, Vietnam, Cambodia, New York after 911 incident, Afghanistan, disastered areas caused by Indian Ocean Tsunami and many more. In Japan, we held art workshops countless times at pediatric wards and orphanage.
KEF has held exhibitions of children's art in such major centers as Pompidou Center in Paris, GATT Headquarters in Geneva, the Pushkin Museum in Moscow and the World Trade Center in Boston. A selection of children's paintings are reproduced with the assistance of corporate sponsorships to create marketable products such as calendars, wrapping paper, greeting cards, logo stickers and many more. Sponsorship proceeds help facilitate the global communication of KEF's mission statement advocating peace and conservation. Profits are returned to children in need to fulfill our slogan, "Kids Helping Kids".
The art created by these children, which displays a purity and simplicity only children can visualize, opens opportunities, and spreads a circle of kind hearts.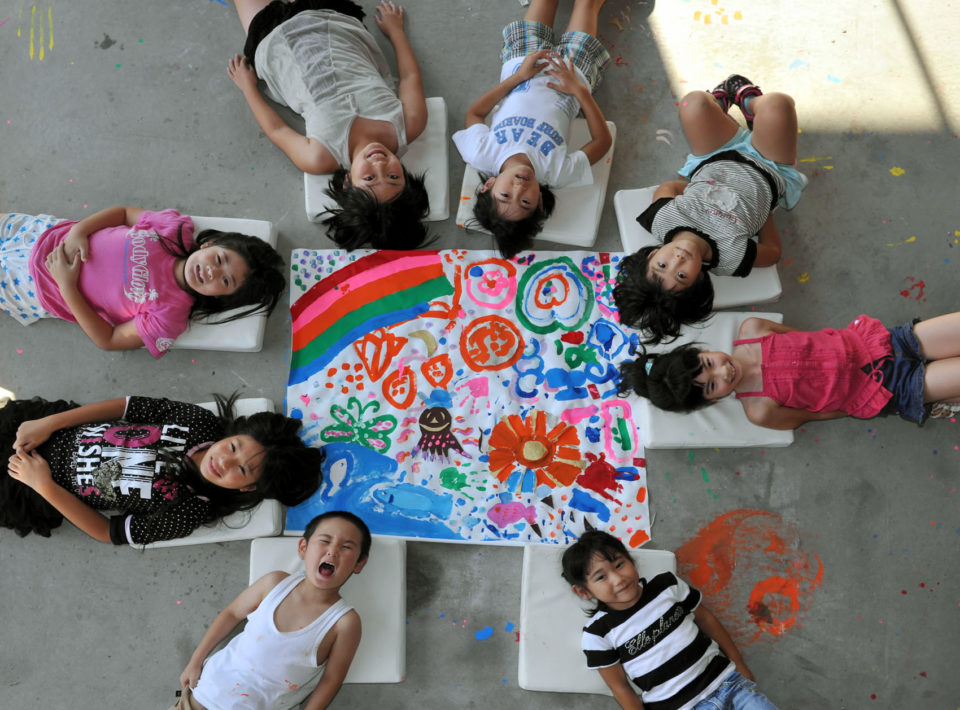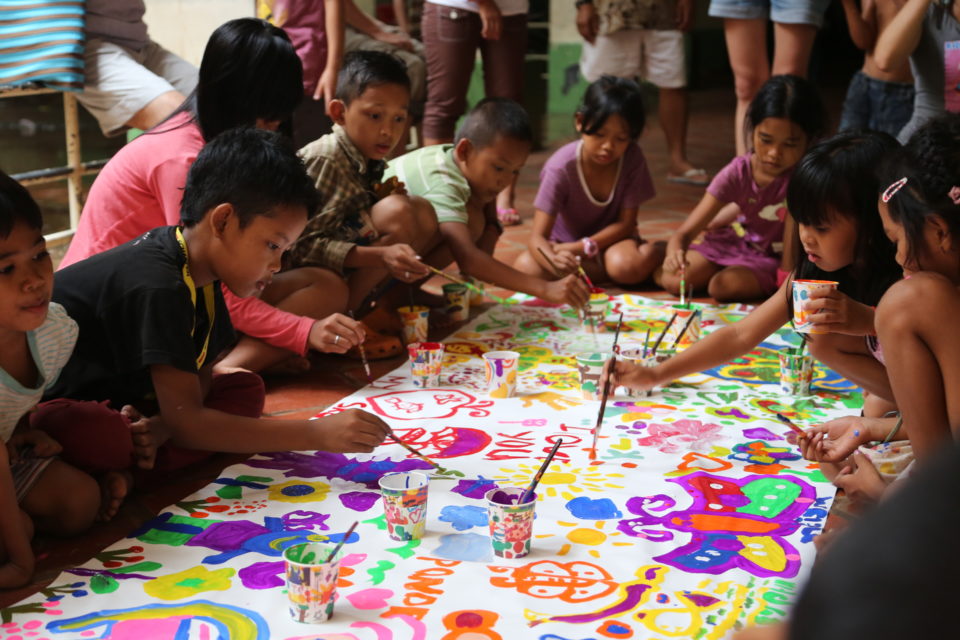 ORGANIZATION
1988 Established
2001 Non-profit organization approved
ORGANAIZATION
NAME
PROFESSIONAL AFFILIATION
FOUNDER
Harumi Torii
Representative of IST Co., LTD
Sei Shimura
Artist
Vice representative
Lorraine J. Reinbold
Vice representative of Kids Earth Fund
Professor of Faculty of Education at Hakuoh University
Keiko Hirai
Vice representative of Kids Earth Fund
President of Children's art class,
Directors
Yu Imaizumi
Event and Client relation consultant
Takayo Sakamaki
Director general of Kids Earth Fund
Keika Coombs
NPO Earth Aid Society / Board Member
Marsa Ikegami
Representative of Salon d'or
Auditors
Shusuke Yoshikawa
CEO of SkyWalk Tax and Accounting Advisory
Qualification: CPA, Certified Public Tax Accountant
Advisor
Akio Fujii
CEO of Exivision Corporation
Alexandre James
Francis Belin
Global Managing Director of Asian Arts at Christies
Hideki Matsubara
Flos Japan President and Representative Director
Hirohiko Araki
Comic Artist
Hiroko Nakanishi
President of BORNELUND INC.
Hironobu Shindo
Chief Executive Officer and Group CEO of amana inc.
Hiroshi Senju
Japanese-style Painter
Hiroyuki Mitani
Representative of Office Mitani, Former President & CEO of GE Healthcare Technologies
Jungo Kikuma
Chairman and CEO of World Air-Sea Service Co., Ltd.
Juraku Hanayagi
Japanese traditional dancer (Nihon-buyo)
Kazuhiro Fujihara
Education Practitioner, former Principal of Wada Junior High School in Tokyo
Kazushi Ono
Conductor Music Director of Barcelona Symphony and Catalonia National Orchestra and Music Director of Tokyo Metropolitan Symphony Orchestra
Kensuke Shizunaga
President of CN-INTERVOICE INC.
Kiyo Weiss
General Manager Asia Pacific of Air Canada
Koumei Sasaki
Lawyer and Senior partner at Sakurada Dori Partners
Masaaki Kanai
Chairman and Representative Director of Ryohin Keikaku Co.,Ltd.
Masatoshi Kurihara
Doctor and Director of Nissan-Kohseikai Institute of Medicine and Director of Institute of pneumothorax at Nissan Tamagawa Hospital
Noelle Colin Asano
Representative Director of Delvaux Japan Co., Ltd.
Noritake Kinashi
Entertainer and Artist
Ren Makabe
Metal Sculptor
Ryo Hatoh
Representative of XEED Co., Ltd.
Shigeaki Saegusa
Composer and Representative Director of May Corporation
Takashi Kojima
Representative Director of NICHINOKEN-KANTO Co.,Ltd.
Tatsuya Ishiodori
Japanese-style Painter
Wakako Sakuyama
Chairman of General incorporated association Japanese tea concierge association,
Yasuo Toyota
Director of Pork Planning Co.,Ltd. and former CEO of Barilla Japan K.K. ,
Yujiro Otsuka
Senior Adviser of Otsuka Chemical Co., Ltd.,
Yukari Inoue
Managing Director for Japan and Korea, Kellogg Company
Yukari Kagami
Representative Director of KACO Office
Yukihiro Akimoto
President of YA&Partners Inc and former President and CEO of Nike Japan
Yumi Okazaki
Pianist
BANK ACCOUNTS
| | | | | |
| --- | --- | --- | --- | --- |
| BANK | Mitsui Sumitomo Bank | Ebisu Branch | Regular Deposit, 7089436 | "NPO KIDS EARTH FUND" |
| | Mitsubishi UFJ Bank | Ebisu Branch | Regular Deposit, 1309705 | "NPO KIDS EARTH FUND" |
| POSTAL ACCOUNT | 00100-9-62264 | | | "KIDS EARTH FUND" |
Head Office
3-25-2, Ebisu, Shibuya-ku, Tokyo 150-0013 JAPAN
+81-(0)3-5449-8161 【FAX】+81-(0)3-5449-3962
KIDS EARTH FUND Barcelona