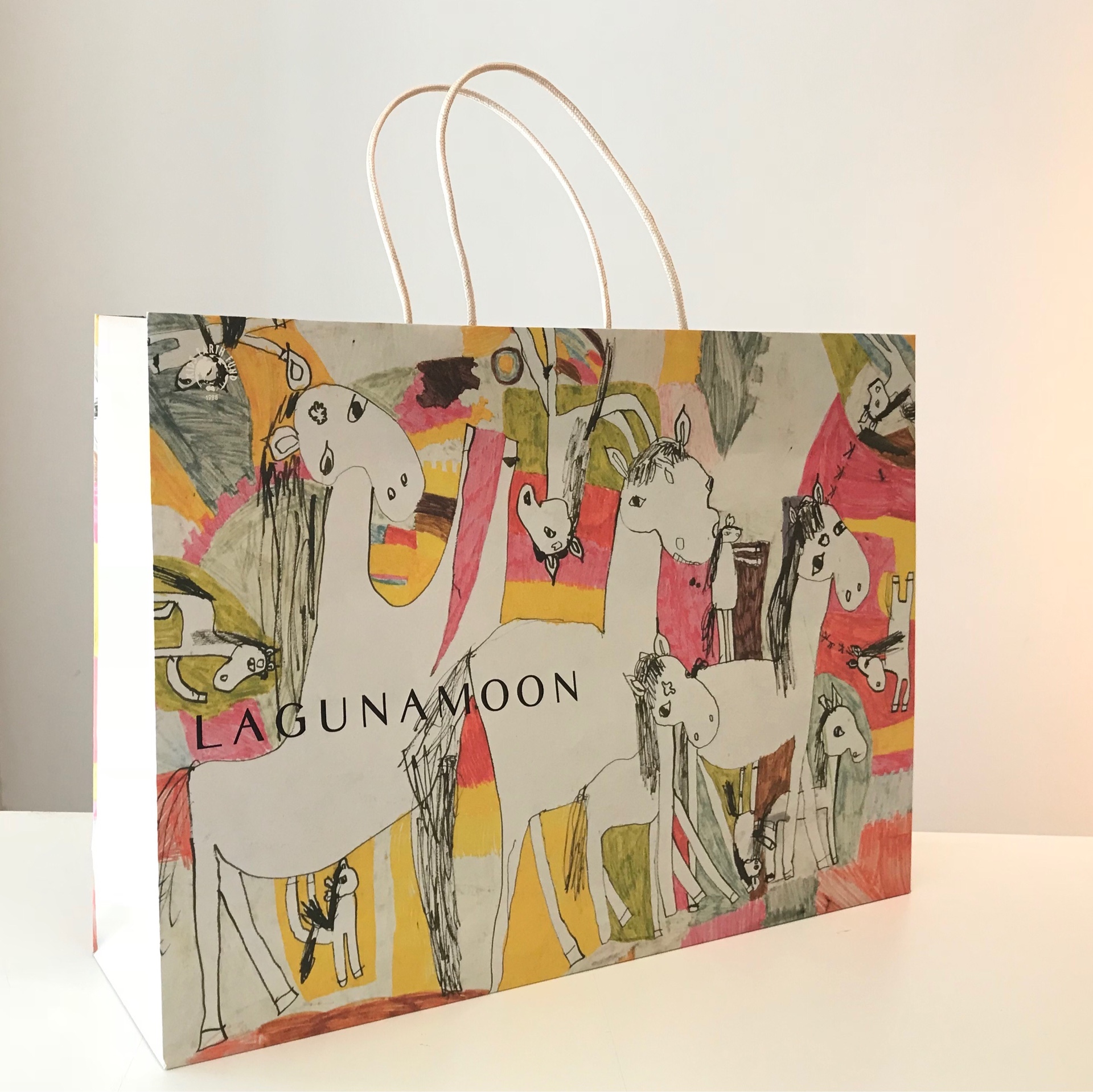 One of the MARK STYLER brands, LAGUNAMOON, will be selling limited edition shopping bags in collaboration with Kids Earth Fund starting on June 29th at 13 store locations.
This will be the 8th collaboration with the brand.
The design of the bags is "Horse," drawn by a 7-year old girl from Slovakia.
Make sure you get yours!
LAGUNAMOON:http://lagunamoon.net/news_s/kids-earth-fund-%E7%AC%AC8%E5%BC%BE/