We held a workshop with the 30 children living at the Kids Earth Home, Binh Hung Center.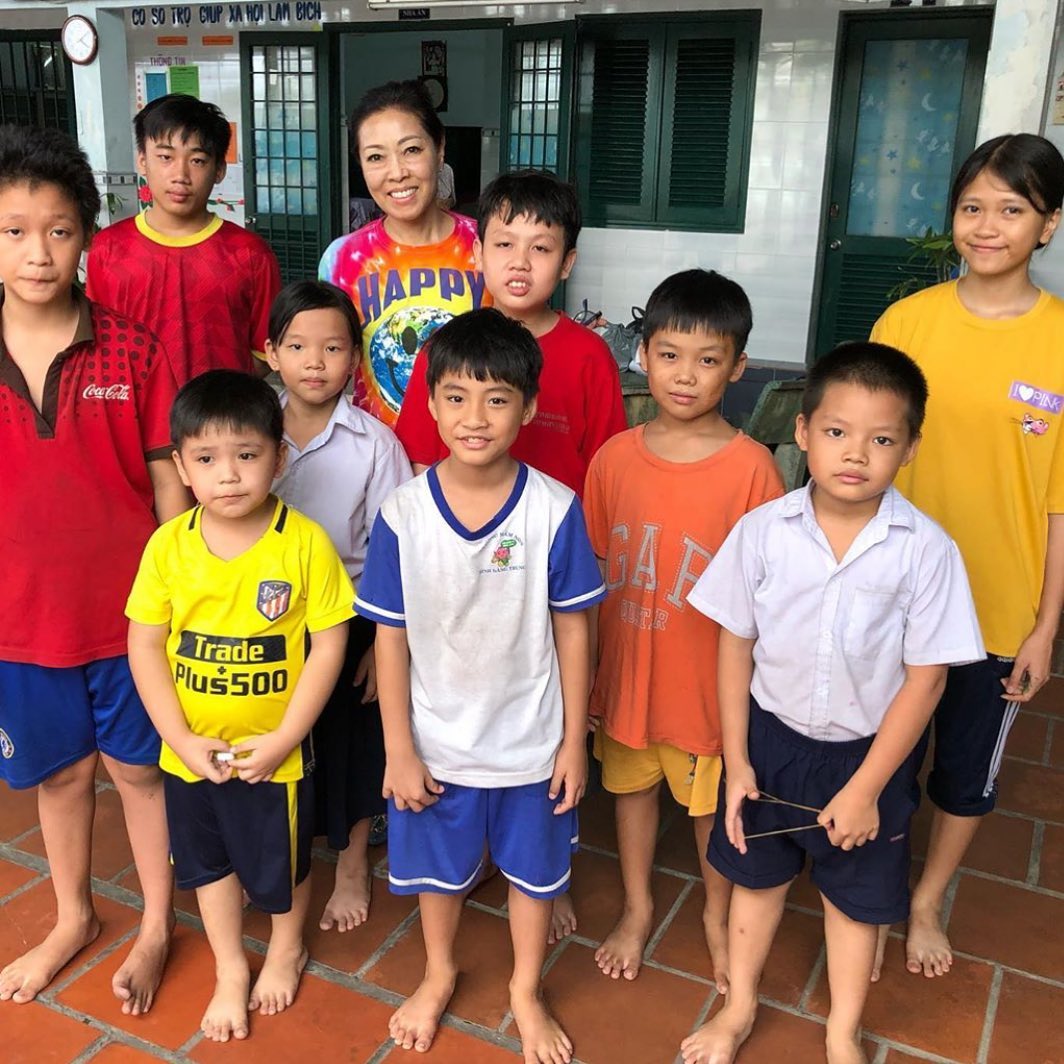 A powerful artwork was created.
We had painted a triptych on the theme of "happy energy." Everyone was truly committed.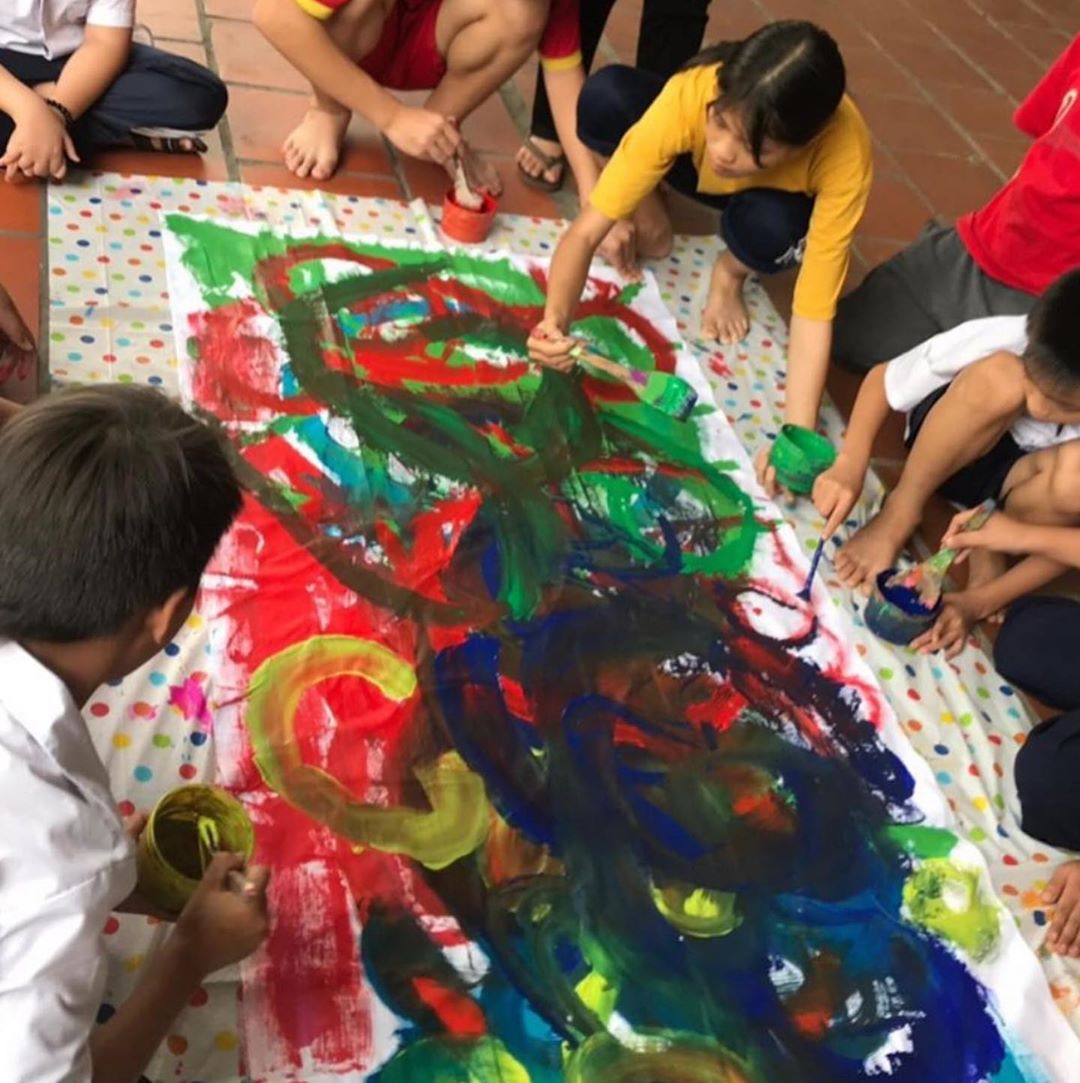 The seedlings that were planted when the Binh Hung Center, a Kids Earth Home in Vietnam, was built had become bigger and bigger.
The children who were living in the Kids Earth Home at that time have grown up, and new children now live here.
Time flies! Both children and trees grow fast!