In Chiba and Tateyama, there were still areas where electricity and water were still not restored due to huge typhoon damage during the middle of September. Our founder Harumi held a workshop to draw pictures from 11.30 am to 4 pm with children spending their day at Tateyama AEON. The schools were closed and their homes had no electritcity working so many were at the mall.
The child drew 5 pictures at once. He told me that the rooftop of his house flew and he could see the outside.
The school lunch center had also been damaged and the children who had their schools closed for a long time were very pleased that they had fun drawing as many as they want.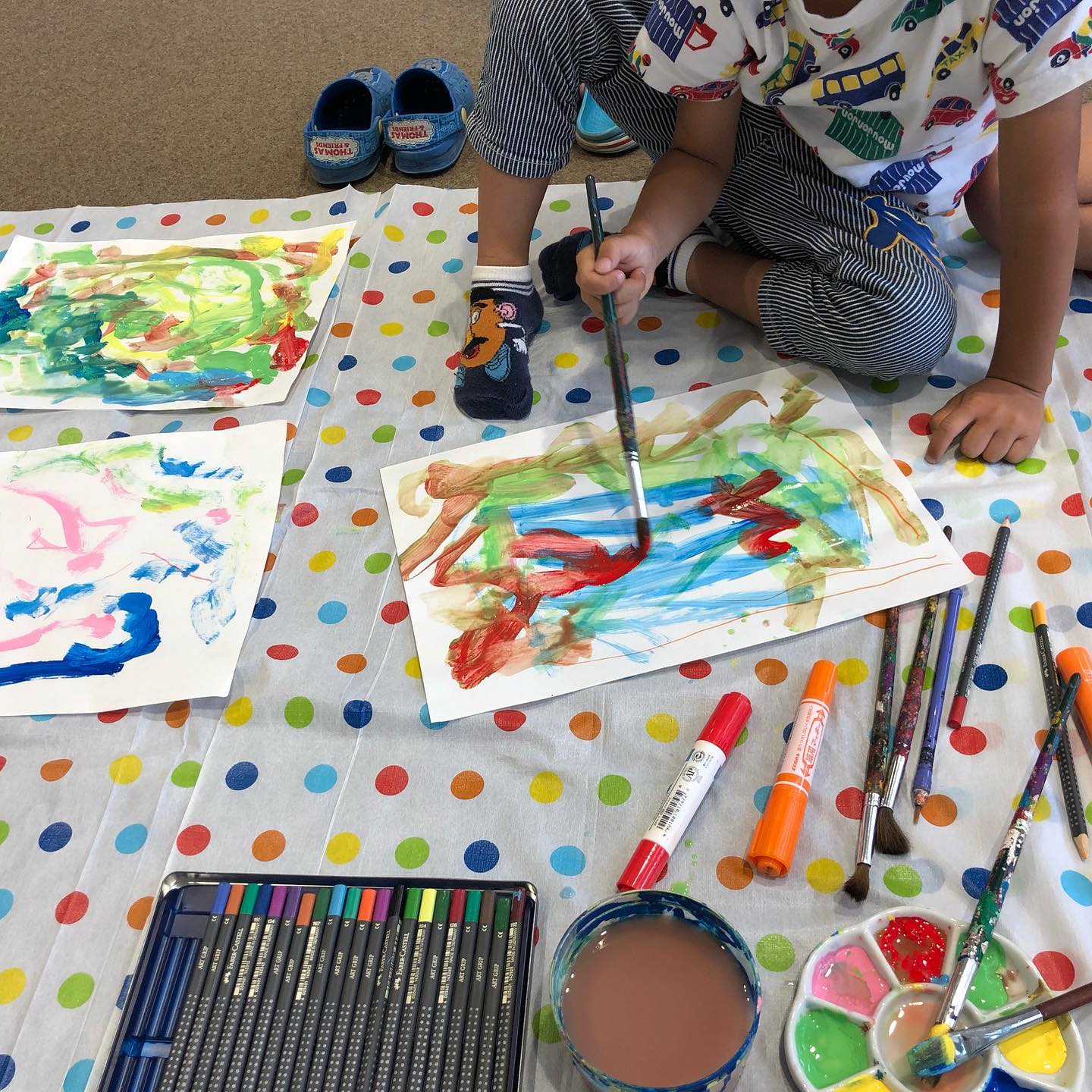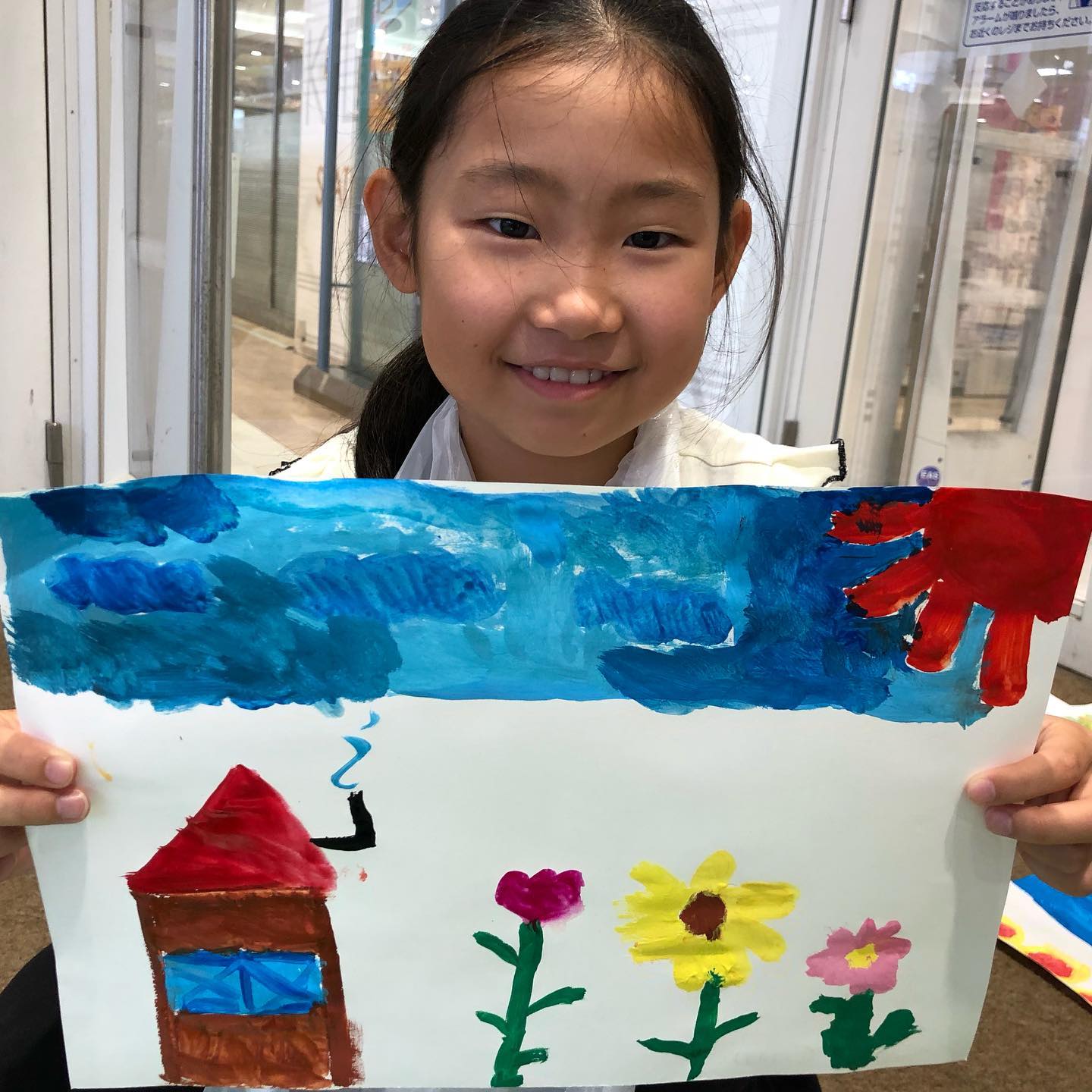 More than 100 children participated.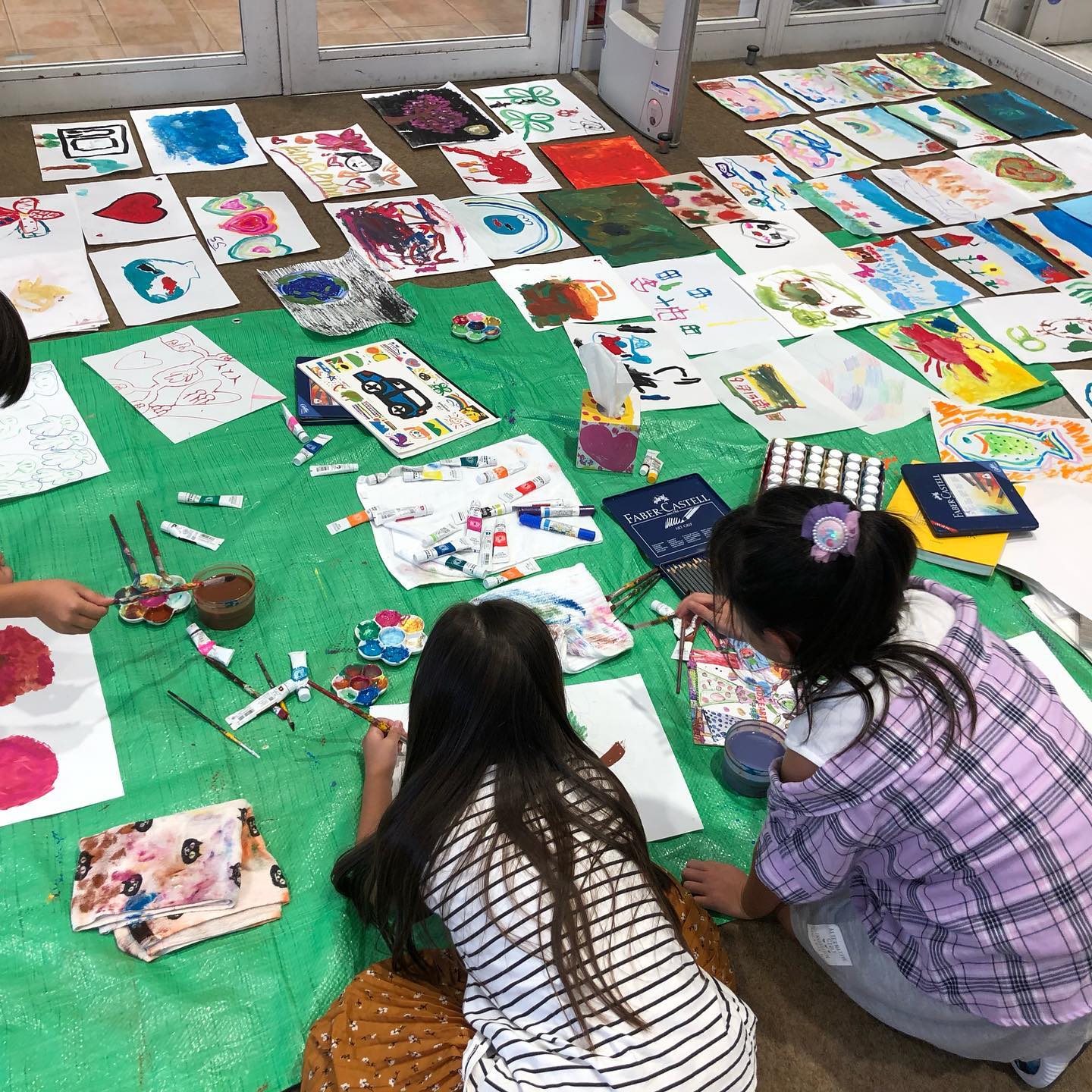 At the end of the day, 200 children painted.
We thank our volunteers Ryoko, Toshiro,  Suzuki, AEON MALL who cooperated and helped the workshop for hours.