Today we had a drawing workshop with children with various disabilities at the Bvlgari Luca Fantin restaurant in the Bvlgari Tower of Ginza.
The children created very lovely drawings one after another. I was surprised at how fast everyone was drawing.
With the generous support from Ginza Bvlgari Restaurant, they made designed meals for the children with specials needs and  parents who could not easily eat out. They all had a beautiful time drawing and eating at a wonderful place.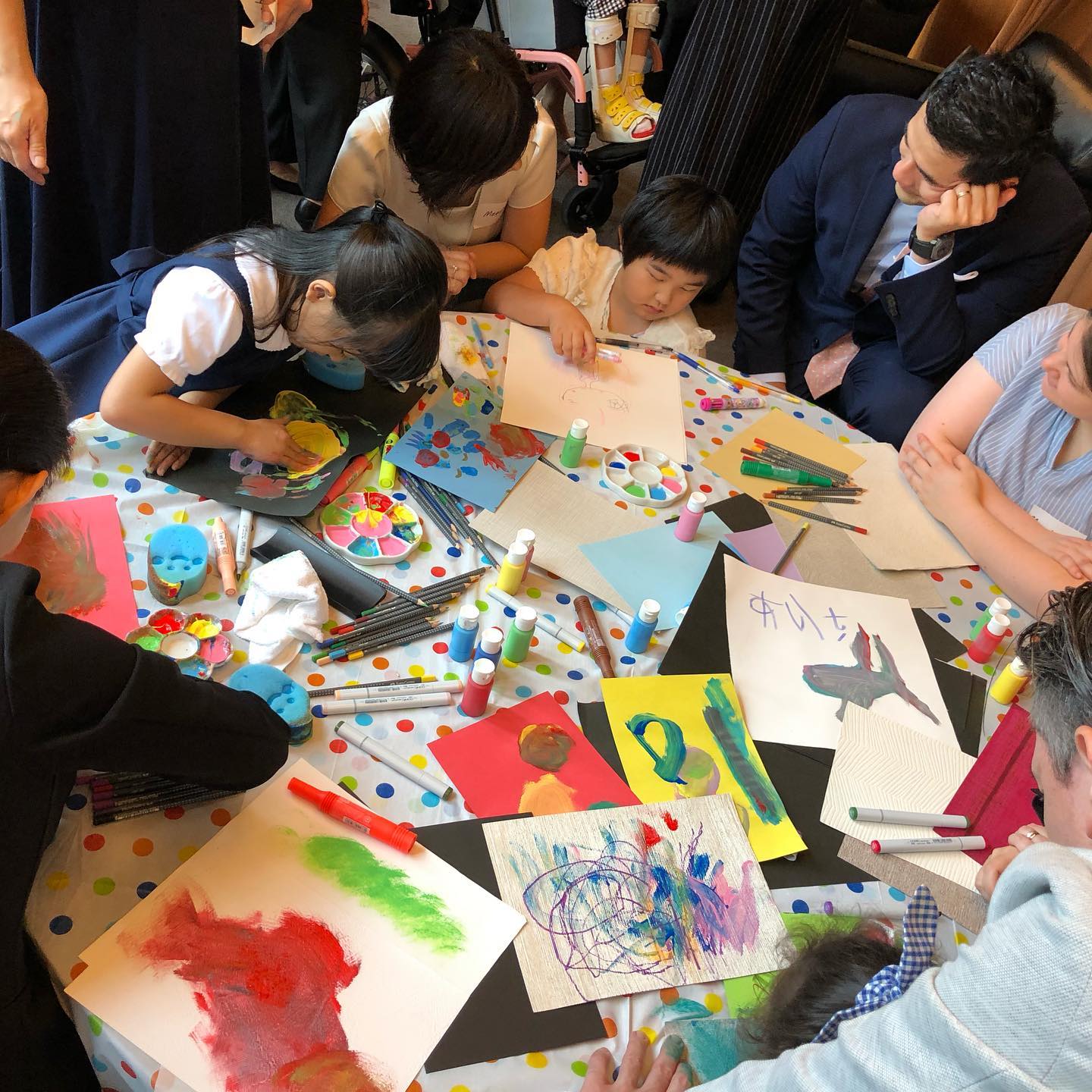 The children drawing looked like as if they were cooking something.