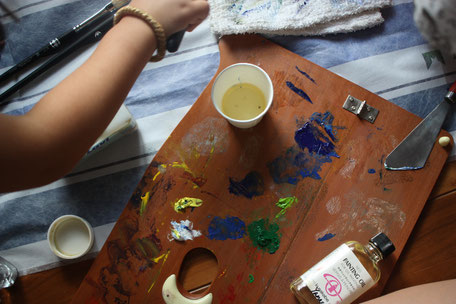 Date and Time: April 13th (Saturday), 10:30-12:00
Location: Kids Earth Fund, 3-25-2 Ebisu, Shibuya-ku, Tokyo
Contents: Have you ever looked at a tree bigger than you before? For example, a massive cherry blossom tree that is too big to hold? What then do you do when you draw it on a canvas? In Japan, there are many paintings and drawings which extend past the borders of the canvas because the contents cannot be contained. To support children worldwide, Kids Earth Fund will hold a drawing workshop which will allow children to fully express spring by using this concept of "Jumping out from the canvas." Part of the participation fee and some drawings will be donated to Kids Earth Fund to help support other children. Let's all try something new! Allons-y!
Desired Age: 4 years or older
Parental supervision not required.
* Children 3 and under can participate with their parents *
Participation Fee: 2,500 Yen (per 1 child)
* If participating with siblings, a discount is available. Feel free to contact us to inquire. *